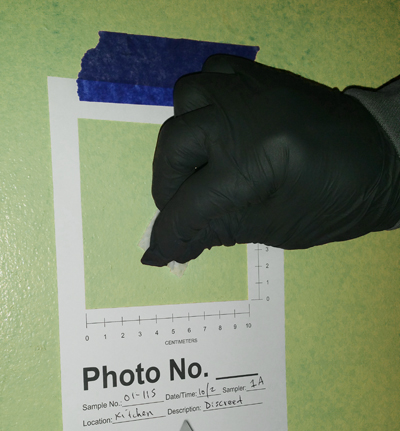 Any property you are considering renting or owning should be tested for meth residue. Meth "use" is on the rise across the country and actual meth labs are down. However, if meth has been smoked in a property, it is just as bad as if there was a lab on the property. Meth is odorless and does not leave behind any signs of its use. The only way to protect the ones you love and care about is to test any property to make sure it is clear of meth contamination.
Call Traumatic Cleanup & Restoration for professional meth testing.  Our certified methods will help to keep you, your family and your tenants safe.
If your home, business or property was used to manufacture or smoke methamphetamine, state and local laws require you to have a certified contractor clean your property from meth contamination.
Traumatic Cleanup & Restoration has for over 8 years provided testing, cleaning, post testing lab results and certification of decontamination certificates in Missouri and the surrounding midwestern states.
Below is a video of our post-test after decontaminating a property of meth residue.
View KMOV's story about meth use on the rise in the St. Louis metro east.