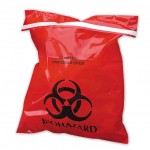 Turn to Traumatic Cleanup & Restoration when you have just about any type of need for biohazard cleanup, such as from a trauma situation.  For over 15 years, Traumatic Cleanup & Restoration has been providing this highly specialized service for homeowners, business owners, insurance companies and property managers.
Every minute in this country a violent crime, suicide, accident or other trauma happens. When the trauma incident results in bloodshed in your home, office or property you are legally obligated to have it professional cleaned (see our FAQ page).
Many times after the emergency personnel have left, families are left asking "Why hasn't anyone cleaned up the blood?" or "Who will clean up this mess?" Unfortunately most people are under the misconception that local police or fire departments will clean up the crime or trauma scene. They are not certified nor have the resources to do so. It is the responsibility of the homeowner, business or property owner to hire a qualified contractor to clean up the scene. If you try to clean the property yourself using general cleaning chemicals, you are most often only making it worse and leaving yourself open for future litigation if someone is exposed to unsanitized property.
Traumatic Cleanup & Restoration is a fully certified, licensed, insured/bonded cleanup company that specializes in biohazardous waste cleanup, removal, decontamination and disposal. We only use certified disposal facilities. Our staff is highly trained and holds numerous certifications (renewed yearly) to provide you with the latest and best service you and your family deserve.