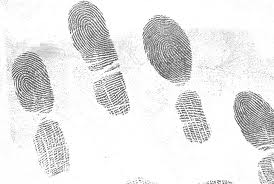 Weather it is a burglary, break-in or homicide investigation, the local law enforcement will arrive, and as part of their investigation, cover the scene with fingerprint dust. When they have their evidence collected they allow you to re-enter your property and you will find fingerprint dust literally everywhere. Not only is it unsightly and on everything you touch but in most cases it finds its way into your carpet and HVAC/heating and cooling system contaminating the air your family is breathing. When forensic experts use fingerprint dust or "graphite powder" it adheres to nearly everything and finds its way into every hole, crack or crevice of your property or vehicle.
Do not make the mistake of trying to clean it up yourself, the use of household chemicals and water only intensifies and activates the dust making it almost impossible to remove. Also the longer you wait after the investigators are finished the more difficult it is to properly clean up the powder. That's why you need to hire a specialized trained professional service like Traumatic Cleanup & Restoration to assist you in the removal and cleanup of fingerprint dust. TCR utilizes a specific process and specialized equipment and chemicals to remove all traces the dust thoroughly and completely.
Call Traumatic Cleanup & Restoration for safe and effective removal of fingerprint dust and get your property professionally cleaned up so you and your family can begin the healing process.