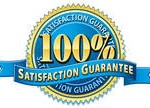 We Answer All Calls
When you are at your worst, whether from the loss of a loved one or you just have questions about one of our many services, we answer the phone. Traumatic Cleanup & Restoration does
not
use a call center or answering service. We understand the importance of speaking with a professional during your time of need and you get an owner of the company to assist you with your loss or answer any questions you may have, 24 hours a day, 365 days a year.
Using a Specialized company
Meth remediation, crime, trauma and bio-hazardous scenes are all we do. Be cautious of carpet cleaning or janitorial companies that claim they can remediate your situation - most do not come close to meeting the requirements needed to remediate bio-hazardous scenes, let alone have the proper training, experience or insurance.  Traumatic Cleanup & Restoration has an extensive "ongoing" training and certification program that far exceeds Federal, State, Local, OSHA, NIOSH, EPA and DOT guidelines. We also carry the highest levels of insurance, for the specialty the type of work we perform, to protect your property or business and most importantly your family.
With You Every Step Of The Way
TCR is a fully licensed general contractor to help rebuild your property and life and begin the healing process. We work directly with your insurance provider throughout the process.
Yes, we offer biohazard cleaning services for a variety of situations, including unattended deaths, suicides, crime scenes, trauma scenes.  In addition, we can clean up after fingerprint dust, tear gas and hoarding.
Please don't clean up after meth yourself!
 Professional meth lab cleaning services are a must for the remediation of any clandestine or mobile drug lab.  Cleanup of meth contamination is an intricate and labor-intensive process involving many steps including, site assessment, sampling and meth testing, removal of contaminated contents, decontamination of structure, post-sampling, documentation, liaison with a Certified Industrial Hygienist, final reporting, and more. Using a properly certified, fully insured methamphetamine lab cleanup firm is your only assurance that the job will be done correctly and safely in order to restore your property back to a healthy environment. Traumatic Cleanup & Restoration LLC, is dedicated to provide discrete, safe and cost effective meth lab cleanup services.  Traumatic Cleanup & Restoration is a certified "Green Company" and utilizes environmentally friendly chemicals and detergents throughout our process. TCR is a leader in the meth remediation certification process. TCR technicians are professionally trained to ensure the proper and safe cleanup, decontamination and restoration of property so your family or tenants can reenter a safe, clean and worry free environment.
It is illegal to have your employees cleanup any blood, body fluids, infectious waste or biohazards unless they can meet the following guidelines:
They have had formal training in blood borne pathogens
You have a written exposure control plan
You provide the proper personal protective clothing and equipment
You have offered and documented the hepatitis vaccine (series)
You must provide them with the proper method to clean, remove, store and legally dispose of all bio-hazardous waste and document it.
Federal Regulation 29CFR1910.1030 states that only after these steps are met, can any employee clean a Bio-Hazard scene.
TCR only uses licensed medical waste disposal facilities, throughout the Midwest, to ensure proper compliance with all local and state guidelines.
TCR holds several certificates from OSHA, EPA, IICRC as well as being fully insured/ bonded and is a fully licensed general contractor. TCR not only cleans your property making it safe for your family to reoccupy but offers a full restoration service to rebuild your property bringing it back to the condition it was before the incident occurred.
Ultimately the cost for the cleanup of these types of incidents are almost always the responsibility of the property owner. However, almost all of our crime, trauma, accident scene cleanup services are covered under your homeowners, commercial or auto insurance policy. In most cases the only portion of our bill that is your responsibility is your deductible. We work directly with all major insurance carriers and can assist you throughout the process. Every scene is properly documented either using video/photo to ensure proper repair and replacement of your property.
This is usually one of the first questions that people ask in our initial phone conversation. Unfortunately we cannot give an accurate price or estimate without seeing the scene first. There are too many variables to discus on the phone, and we would not ask you to describe in detail the scene. Our technicians will need to inspect the scene to see what exactly is involved, the amount of Bio-hazardous waste which needs to be disposed of, estimate how much time it will take and several other variables. TCR provides free estimates for our services. We strongly recommend that you check any company's references to insure you are dealing with a reputable company . We pride ourselves on providing professional, courteous, discrete service to all of our clients.
There are a number of variables, such as distance, that may affect our response time. Prior to commencing a cleanup process, the site must be evaluated. This is a vital process that ensures proper pricing and complete knowledge of the work to be done. In most situations, and depending on whether or not the scene has been released by the deputy coroner or police department, TCR responds within an hour. Many families wish to set up a specific time/date to meet with our professional to survey your needs.