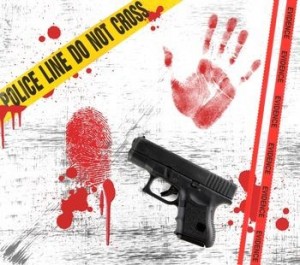 Crime and Homicide scenes are very difficult to deal with, often leaving you and your family overwhelmed with with emotions and grief. After the police leave the scene and the media stop asking what happened… you are usually left with the horrific question "What do I do now?" or "Who will clean the scene left behind?" Most people think that the police or fire department clean it up, but that is just not the case.  Family or friends should not be left to deal with the gruesome task of cleaning up a crime scene.
As our motto states "Professional Service in times of Tragedy", Traumatic Cleanup & Restoration has specialized in the cleanup of this type of scene for over 15 years. We have extensive experience in dealing with every aspect of this type of cleanup.  From start to finish, TCR will guide you in dealing with cleanup, consult you about personal items that are involved, proper disposal of all bio hazards, possible removal of structural items as well as assistance in the grieving process.  Our professional staff deal directly with your insurance company, keeping you informed, throughout the process.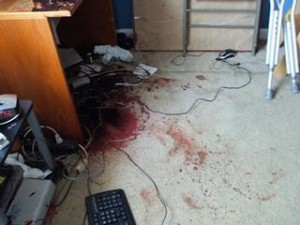 Traumatic Cleanup & Restoration is a full cleanup, remediation and restoration company, which simply means that TCR will not only clean up the scene but is able to do all of the reconstruction or restoration work to bring your property safely back to the way it was before the tragedy occurred. So when a tragedy strikes, contact the professionals of Traumatic Cleanup & Restoration, toll-free, to begin the healing process.
If you are in the need of crime scene cleanup services or have questions, please feel free to contact the professionals at Traumatic Cleanup & Restoration anytime. In most cases, your insurance carries covers the cost of our services.